SIRTUINS, also known as Longevity Proteins, are proteins in our cells that control a number of functions to help optimize skin cell activity and longevity, such as cell renewal, shape, energy production. Sirtuins help
promote cell lifespan, helping them live longer, and healthspan, helping them act younger.
SIRTUINS WEAKEN WITH ENVIRONMENTAL STRESS AND AGING
One of the ways Sirtuins is normally turned on is in response to stresses, such as internal or external stress, regulating various stress responsive pathwaysto alleviate cellular stress and improve cell survival. As people age, Sirtuins become inactivated or "turned off", and we lose the protection of the cellular protective programs governed by sirtuins.
ESTĒE LAUDER IS
A PIONEER IN
SIRTUIN RESEARCH
A remarkable 15-YEAR Longevity Science journey, in partnership with Harvard & MIT scientists, and 20+ scientific conference & publications
Estée Lauder discovered a major skincare
breakthrough - the power to activate Sirtuins
to empower skin's visible age reversal.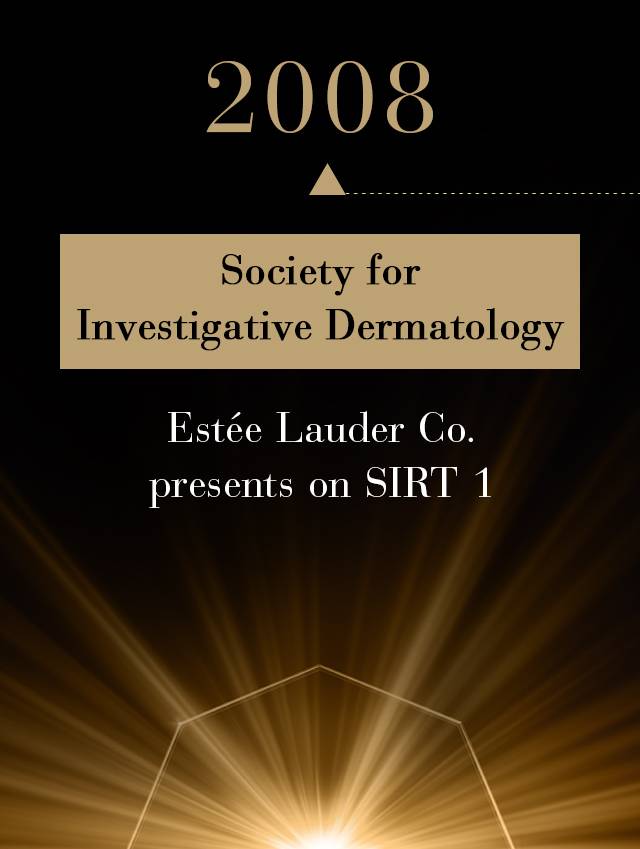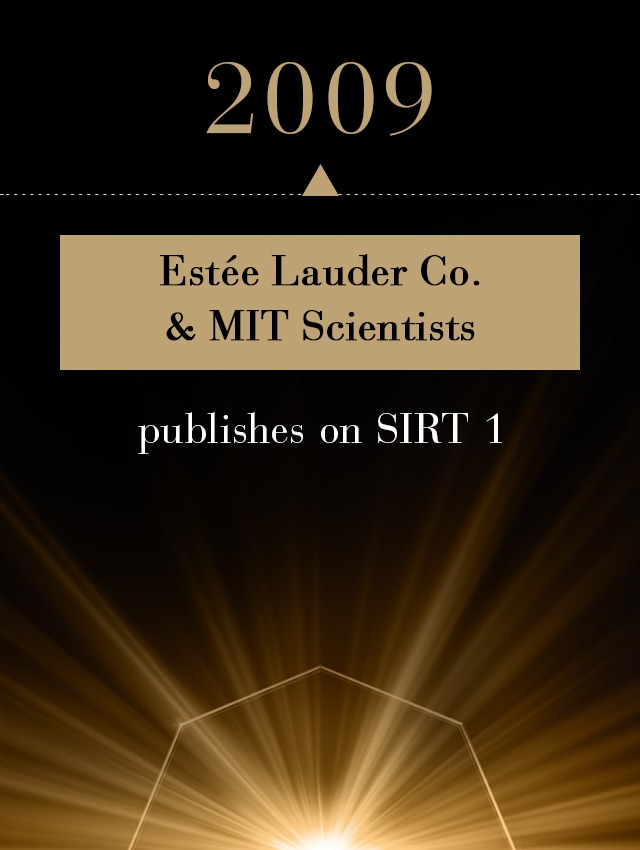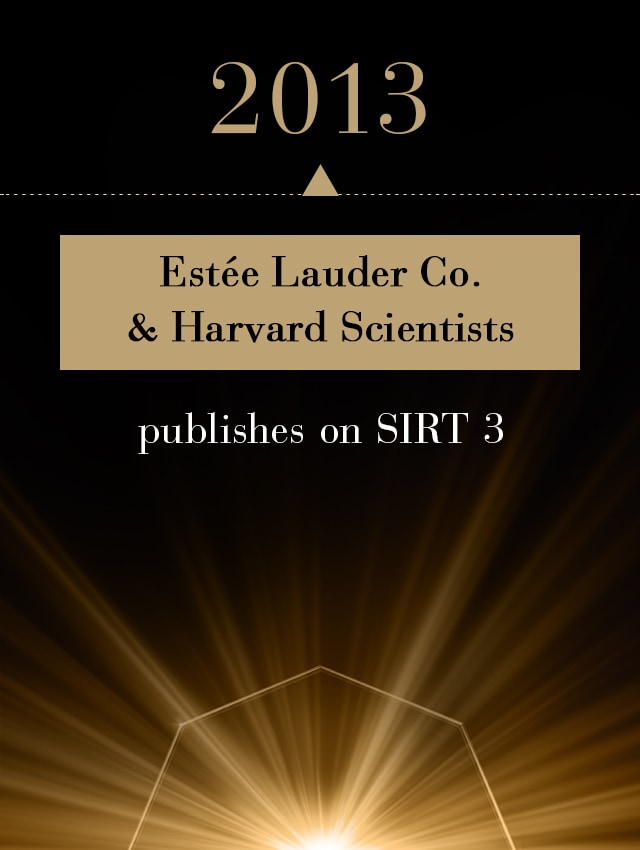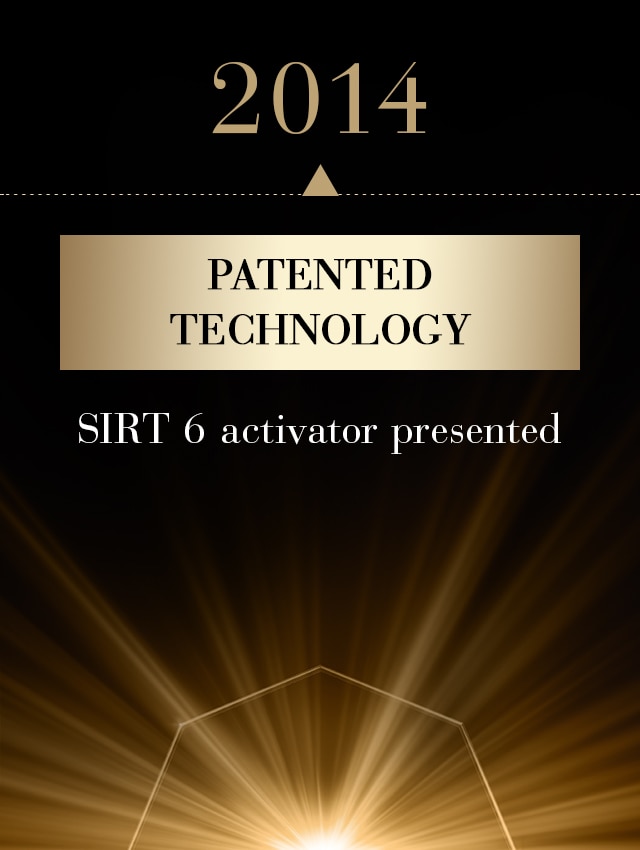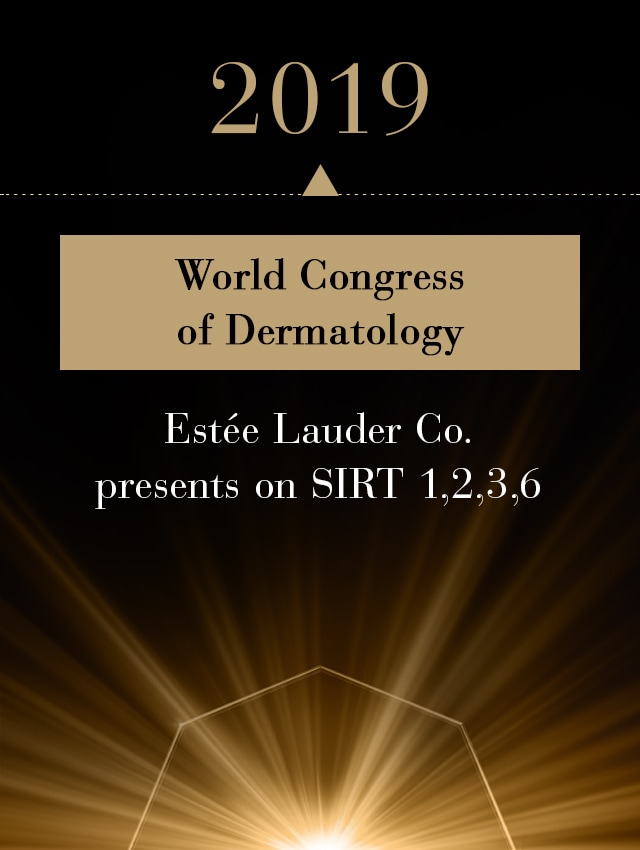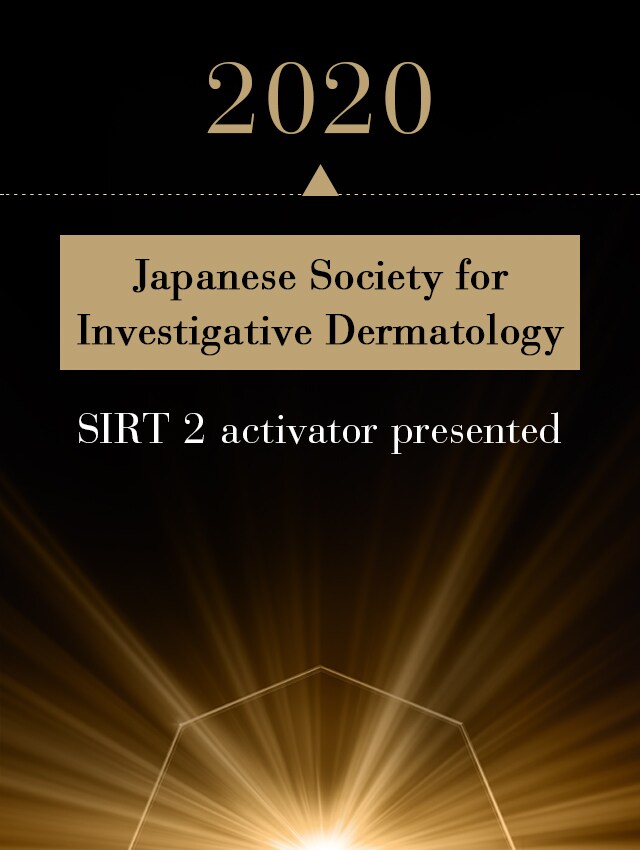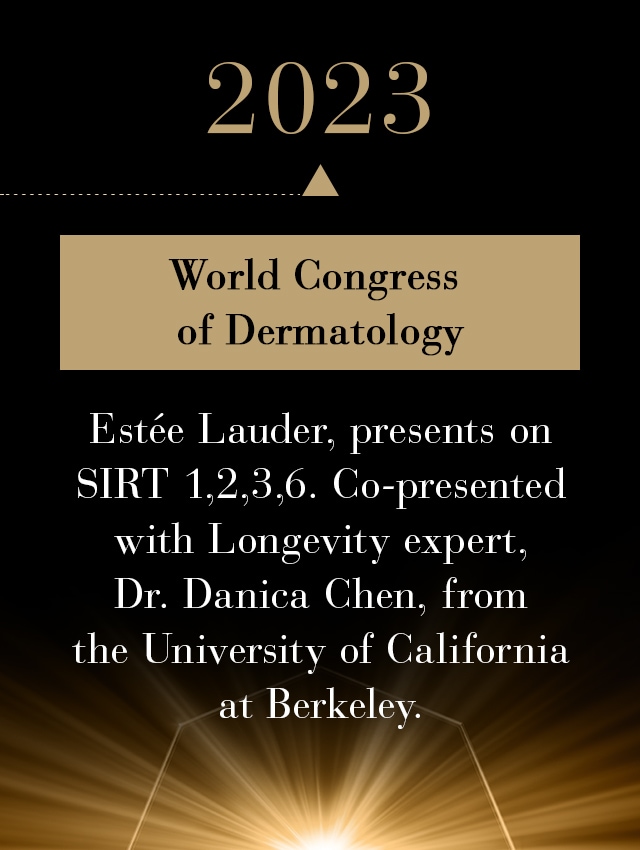 ESTĒE LAUDER
SIRTIVITY-LPTM
PERFORMANCE-SUSTAINING TECHNOLOGY TO ACTIVATE SIRTUIN ACTIVITY
To support skin to act younger for longer
A COMPREHENSIVE GROUP
OF LONGEVITY PROTEIN
ACTIVATOR FOR SKIN YOUTH
Gives skin cell the
critical time needed
to recover/repair
Helps skin cells maintain
natural structure and
a more youthful shape
Boosts skin's natural
energy production
Extends skin cells'
natural life
SIRTIVITY-LPTM TECHNOLOGY TURNS ON A NETWORK OF LONGEVITY PROTEINS THAT ACTIVATES SKIN'S SOURCE OF POWER TO LOOK AND ACT YOUNGER, FOR LONGER.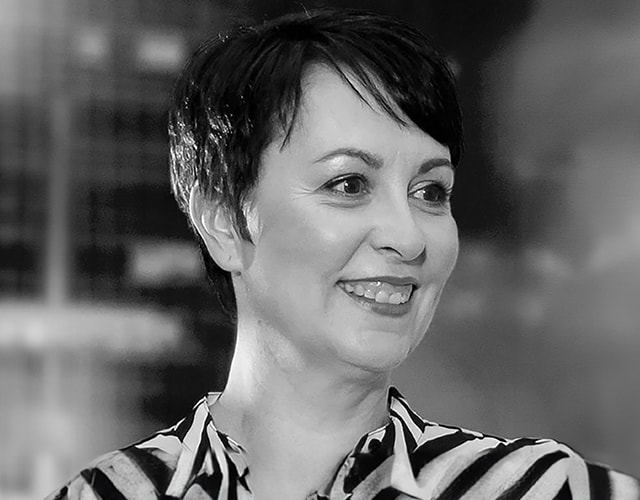 "We're always pushing to develop skincare founded on science, formulated with the proprietary SIRTIVITY-LPTM technologies to achieve our ultimate goal of reawakening your skin's youthfulness and peak performance"
DR. NADINE PERNODET
Senior Vice President, Global Research
& Development, Skin Biology & Bioactives